Media Room - Reviews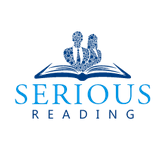 Hummingbirds Don't Fly in the Rain – Book Review
By Kimberly Klein, PMA Press
Reviewed by Serious Reading
Written in the memory of her 13-years-old daughter Talia, who died in a plane crash, Hummingbirds Don't Fly in the Rain is a beautiful memoir written by the grieving mother herself, Kimberly Klein.
On the unfortunate December 23, 2007, Klein's only child Talia was high in the air in a plane with her ex-husband and best friend. Everything seemed normal until Klein received a call that the plane has gone missing and later found out to have crashed in a volcano in Panama.
Heartbreaking to the very core, especially for a mother, there was hardly any hope of Klein recovering from that. But amidst all that betrayal, loss and wreckage, the author speaks of an astonishing revelation. While lying in agony on the floor, Klein feels pressure on her left wrist only to find out that her dead daughter Talia is trying to communicate with her. The communications follow and deepen, bringing with it peace and comfort to Klein. The book may read like a suspense thriller, but every word of it is true.
Read the interview with Kimberly Klein and Serious Reader


Hummingbirds Don't Fly In The Rain
By Kimberly Klein, PMA Press
Reviewed by Carol Davala
"Our final destiny is planned out for us; it is how we get there that we can control to some extent."
When a young life is cut short, whether through illness, accident, or some bizarre twist of fate, friends and family are often left to ponder why. While Kimberly Klein suffered the devastating loss of her 13-year-old daughter, Talia, who died in a private plane crash along with her father, Michael Klein (the author's ex-husband), Klein subsequently embarked on a cathartic odyssey to reveal a mother's undying love and devotion to her child, as well as to gain a deeper understanding of the interconnections between this earthly life and the next realm.


The Universe Speaks:
A Heavenly Dialogue
By Kimberly Klein, PMA Press
Reviewed by Barbara Bamberger Scott
"I don't doubt, I don't question, and I am not even a speck skeptical that the following words are indeed Talia's words, spoken by her to us, from where we call Heaven."
After Kimberly Klein's thirteen-year-old daughter Talia was killed in a freak plane crash in 2007, Klein's life altered permanently—not simply because her beloved only child was gone, but because Talia began to communicate from beyond the grave and continues to do so. Her communications take place through a medium—a man named G, whom Klein introduces only as "my dear friend," someone who speaks inwardly to the spirits of the dead.
Talia states that "the depth of communications between her and G has never been reached before in any other spirit communications." It is clear that Klein's love for her daughter has spurred her to heed Talia's unspoken messages. "Talia was clear that her words should be published." Ranging from Zen-like ("Perceive those things that cannot be seen") to extravagant ("I'm VERY close to Him"), Talia's dialogues with G comprise the bulk of this lengthy book, with a sequel planned for select individuals who want to "delve deeper into the words spoken by Talia."