Intuitive Counseling
For Professional or Personal Guidance
Do you want to learn how you can connect with Spirit and your authentic self?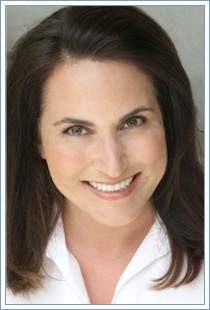 When starting a new business, making changes to your professional life, or dealing with issues in your personal life, it's common practice to look to business advisors, attorneys, and other experts to get professional opinions and guidance to help you make the choices you need to make. Looking to the experts can save you time and money, as well as possible heartache. In most cases, the advice given by professionals is sound, based on standard business or professional practices. But it's also possible that their advice is based on their own personal biases, which are not necessarily in your best interests.
In other cases, people look to a psychic, medium, or spiritual guide to garner inspiration or answers to the questions they have about their personal life, business affairs, or other decisions they need to make. In such instances, keep in mind that the advice given by these sources is based on that particular psychic's, medium's, or guide's own intuition and their connection to Source. Their connection might give you very good answers but not necessarily the best answer for you.
The best answer for you will always come to you through you. Therefore, a direct connection to Source by you is always best.
This is where Intuitive Counseling comes into play.
A standard Intuitive Counseling session begins with my learning about your business or personal needs through conversation and questions and answers. After analyzing your situation, I then use my own intuitive capabilities to feel what I believe is a great direction for you to go in. Then, I teach you how to get in touch with your inner self, and how to understand the signs and feelings you are receiving in order to come to the decision that is best for your true, authentic self!
With standard analysis, there might be two or three roads to choose from, all good choices but by getting in touch with your own guidance system, you will discover the one that is best for you.
Of course, sessions can be altered to fit your needs. If you want pure business advice, or if you wish just to learn about the spirit world, the session will be customized to meet your desires.
Sessions are either in person (if possible due to location) or via phone, FaceTime, or Skype. It's up to you if the call is with or without video.
Initial sessions are one hour. Follow up sessions are either half hour or an hour.
All sessions are payable in advance at the time of scheduling.
Please email me HERE for scheduling and pricing.
Have a great day!
Kim