About Kim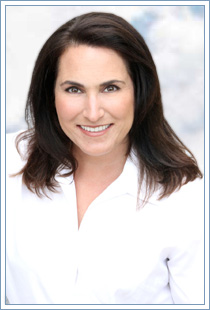 Raised in Southern California, Kim Klein graduated from the University of California, Santa Barbara, with a B.A. in political science with an emphasis in international relations. She then earned her juris doctor degree and was admitted to the California State Bar. She began working with her then husband, Michael, in real estate investments and their high-tech companies.
After giving birth to her daughter, Talia, Kim became a stay-at-home mom and devoted all of her time to raising her only child. But all that changed for Kim when on December 23, 2007, the small private plane carrying then thirteen-year-old Talia, her father, and her friend, crashed into the side of a volcano in Panama, killing Talia and her dad.
Kim's heart and her entire belief system were shattered. Her work then became the impossible journey of healing from grief after such a devastating loss. From the moment she received that first palpable tap on her wrist from Talia, she learned that life continues beyond death. Thus her lifelong journey of healing, learning, and spiritual awakening began.
After years of intense healings herself, along with much communication from Talia, Kim was able to transform her experience from one of insurmountable tragedy to one of triumph. She shifted her motherly devotion from raising Talia to communicating with her in the afterlife which has brought her great peace.
Kim also became passionate about helping others heal from the grief of losing a loved one. She now combines her academic and real world educations with her experiences of spiritual awakening and knowledge to write and to guide others in their life struggles and healing from loss.