Media Room - Reviews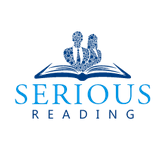 Hummingbirds Don't Fly in the Rain – Book Review
By Kimberly Klein, PMA Press
Reviewed by Serious Reading
Written in the memory of her 13-years-old daughter Talia, who died in a plane crash, Hummingbirds Don't Fly in the Rain is a beautiful memoir written by the grieving mother herself, Kimberly Klein.
On the unfortunate December 23, 2007, Klein's only child Talia was high in the air in a plane with her ex-husband and best friend. Everything seemed normal until Klein received a call that the plane has gone missing and later found out to have crashed in a volcano in Panama.
Heartbreaking to the very core, especially for a mother, there was hardly any hope of Klein recovering from that. But amidst all that betrayal, loss and wreckage, the author speaks of an astonishing revelation. While lying in agony on the floor, Klein feels pressure on her left wrist only to find out that her dead daughter Talia is trying to communicate with her. The communications follow and deepen, bringing with it peace and comfort to Klein. The book may read like a suspense thriller, but every word of it is true.
The heartache that the author went through can be felt by the readers through her words. Every explanation she details about her bond with her daughter and every beautiful story she recalls about her little girl is the true essence of the book. But that is not all, readers will be astonished to read about her own journey from the time she first heard about her daughter's plane missing, then her death, countless legal fights that followed, and how it changed her forever.
Klein's story proves to be a beam of light in cavernous darkness. Not just a memoir but hope for all those who have ever lost a child. She believes in the possibility of continuing your relationship with your lost ones, even they are no longer with you. Not to be mistaken, Hummingbirds Don't Fly In The Rain is not a tragic tale. Anyone who regards it otherwise doesn't know of its actual quintessence.
The author just hasn't written a memoir to tell the readers of the grief she has been through, but to encourage them that even after all this, one can find how and peace. Klein's story is a gift for anyone who has ever lost a child and anyone interested in the possibility of continuing their relationships with lost loved ones. A beautiful book indeed!
Read the Interview with Kimberly Klein, author of
"Hummingbirds Don't Fly in the Rain"